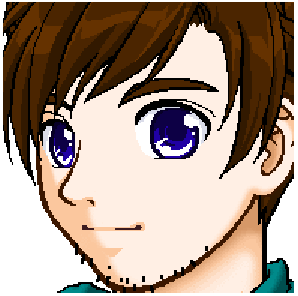 Full Name: Ben Atkins
Birthdate: 04/09/1986 (age 30)
Hometown: Chester, England
Series: Lowes' International Series
Wins: 28
Championships: 1 (2012)
Rookie Season: 2008
Twitter: @BenAtkins2
== Racing Career ==

The only Brit in the field, Ben Atkins, will again take the green flag at New York Autoring, his second in a row as an owner-driver, and his ninth overall.
Atkins started his career in open wheel racing, running in the Formula Ford series in 2003 at the age of 17. After a championship winning season in 2004, Atkins moved onto Clio Cup Racing, earning regular wins, before being scouted into British Touring Cars at the age of 20 in 2006. Atkins spent two years in Touring Cars, earning six career wins and a best championship effort of 4th in 2007 before being scouted into STARS by Frank McBrien, who was looking to expand his two car team to a three car team.
Atkins took only 11 attempts to take a win in STARS, when he took victory at Charlotte Motor Speedway, and his second at Talladega Superspeedway towards the end of his rookie season, with his teammate and friend Bradley Carlisle pushing him. Atkins finished his rookie season 14th in points despite his two wins due to his lack of pace on Short Tracks, and a brash and aggressive driving style that led to multiple DNFs.
Atkins would not win a race in 2009 but would finish 9th in points, finding consistency and having calmed down in his driving style. 2010 was the Englishman's break out year, however, as he took 8 wins, including the season opening, prestigious Empire State 450. Other wins included a Road Course sweep at Watkins Glen, Sonoma and Willow Point, as well was another Charlotte Motor Speedway victory, and wins at Daytona, Chicagoland and Darlington. Atkins, however, came short in his title fight as Frank McBrien took his second title, winning by 18 points over Atkins.
Atkins' winning ways did not stop in 2011 as he took another 4 wins, winning at Pocono, Talladega, Watkins Glen and Auto Club, and finishing fourth in points, but 2012 turned out to be his year as he earned 5 wins, including a sweep of the Road Courses (Watkins Glen and Sonoma only, this time) again while earning another Empire State 450 and another set of wins at Charlotte and Talladega en route to a dominating title victory.
Form was difficult to find for Atkins in 2013 however, and he was left without a win that season, finishing only 11th in points, and at the end of the season, he left Frank McBrien's organisation to join RA Racing. Atkins got a slow start to 2014 as RA Racing were finding their feet, and reliability disappointed him. Fans had started to label Atkins as a one hit wonder, but he fought back, taking consecutive wins at Texas Motor Speedway, Darlington, Homestead and Las Vegas to end the season, and rally back to finish 8th in points.
2015 proved to be successful, despite only one win at Watkins Glen. Atkins was on track 3rd in points after consistent top five finishes but was sidelined by injury at the end of the season at Talladega, slamming the wall head on in the tri-oval at 200mph, before the car rolled over several times. Atkins suffered a concussion in the accident and missed the final four races of the season, dropping him to 16th in points.
2016 was a year to remember for Atkins, as he expanded his team to three cars, hiring hotshot rookie Matilda Dillinger and veteran Grant Macintosh. Atkins won his third Empire State 450, and took home wins at Homestead, Kentucky and a retribution win at Talladega, the event he had been injured in just the year before. However, despite a slim points lead entering the final race of the season, Atkins was unable to take home his second championship, after a bold move by Matilda Dillinger seen her pass Atkins on the last lap for both the win and the championship at Las Vegas, demoting Atkins to second in points.
== Personal Life ==
Atkins currently resides in Kissimmee, Florida.
When not racing, Atkins is a fan of acting and theatre, and has voice acted in the past in anime dubs. Atkins also featured in several movies as a teenager, but stopped his acting career to persue racing. Atkins is currently single.
Atkins is also an avid video gamer, prompting his 2017 sponsorship from American game publisher Sekai Project. Atkins has played in several Rock Band tournaments, playing both the Guitar and Drum controllers on Expert level.
Atkins shares a good friendship with McBrien Racing teammates Bradley Carlisle and Frank McBrien, and also is good friends with Connor Swift and part-timer Mac Hanley.
Atkins is known to get along with most people in the paddock, but has also been known to lose his temper in the past; notably a fight with Spencer Libra in 2014 at Richmond International Raceway after a last lap collision between the two seen Atkins in the wall. Atkins has been noted to have been working on his temper, however.
Atkins has been known to say he is "the least decisive person he knows" and has said it has cost him races before, whether it be deciding to suddenly pit or to make a move that turns out to be unsuccessful. During the 2011 Monster Energy 300 at Talladega, Atkins caused the big one by deciding to make a move then changing his mind. When trying to get back in line, he turned Kevin Miller at the front of the pack, causing an 18 car pile up.
Atkins is one of the tallest drivers in the paddock, measuring in at 6'3".
== Q&A ==
Favourite Track?
Gotta be New York Autoring.
Least Favourite Track?
Martinsville. Can't ever get my head around it.
Favourite Band?
WALK THE MOON
If you had to pick a theme song, what would it be?
"A Little Less Sixteen Candles" by Fall Out Boy

Favourite Teammate?
Hard to say. I get along very well with all of them so I'm afraid I'm not gonna give a decisive answer there.
How do you spend your time when not racing?
Well I run a team so that takes up a chunk of my schedule. I enjoy playing video games and I still like to get involved in acting stuff, but I'm a bit of a busybody so I don't give myself a lot of time for my hobbies.

And finally... any random fact!
Despite being a racer, I can't really ever take racing games seriously. I usually, when playing with friends, just drive around hitting people. It's a lot more fun that way, but obviously I wouldn't do that in the real car...
Admin




Posts

: 725


Join date

: 2017-03-06




---
Permissions in this forum:
You
cannot
reply to topics in this forum